Discover Professional Pest Control Services in Sydney with Mick's Pest Control Sydney
For over three decades, Mick's Pest Control has been the go-to pest control company in Sydney, renowned for its expertise. Catering to both residential and commercial properties, we offer a comprehensive range of pest control services, including top-notch Pest Inspection in Sydney. Our team of licensed experts boasts extensive experience and holds a Certificate III in Urban Pest Management, ensuring top-quality service.
Our expertise extends to proficient pest removal, covering a wide array of nuisances, such as bees, fleas, birds, termites, rats, silverfish, ticks, and cockroaches, among others. What sets us apart is our commitment to environmental protection. We employ safe and ecologically friendly solutions to exterminate pests effectively.
Take action today and give us a call at 02 4018 7435 to schedule an appointment. Let Mick's Pest Control assist you in maintaining a pest-free property without causing harm to the environment.
Get Immediate Relief with Our Same Day Pest Control Services In Sydney
In every corner of Sydney, we offer prompt and efficient same day pest control services that you can rely on. Our team is available to handle pest inspections and provide effective control services whenever you need them. Whether it's a regular working day, weekend, or even a holiday, count on us to deliver comprehensive pest management solutions.
Our same day services encompass a wide range of options, including pest spray, fumigation, heat treatment, prevention, extermination, sanitization, and disinfection services. No matter the pest problem you're facing, we've got you covered with swift and reliable solutions that ensure your peace of mind. Contact us now to experience immediate relief from pest-related worries.
Efficient End of Lease Pest Control and Treatment Services
Are you preparing to vacate a rental property and have a tenancy agreement requiring end of lease pest control, inspection, and treatment? Look no further; we've got you covered. Our dedicated team will promptly arrive at your location and fulfill all the bond pest control requirements as outlined in your rental agreement.
With our comprehensive end of tenancy pest control services, you can rest assured that any security deposit submitted to the landlord will be secure. Leave the pest-related concerns to us, and we'll ensure a smooth and hassle-free transition from your rental property. Let us take care of the end of lease pest control, so you can focus on your next adventure.
Comprehensive Pre-Purchase Pest Inspection, Control, and Treatment
During the months when new buildings or properties remain unoccupied, pests often find a welcoming environment to thrive. When you invest in a building, room, or flat, it's not just for a single day; you have long-term plans for it. To ensure your new property remains safe and pest-free, we offer pre-purchase pest inspection, control, and treatment services in Sydney.
Our expert team will conduct a thorough inspection to identify any pest presence and potential issues. Based on our findings, we will devise a strategic treatment plan to safeguard your investment and provide you with peace of mind. With our pre-purchase services, you can rest assured that your new property will be protected and ready for your future plans.
Certified and Licensed Pest Treatment Specialists
At Mick's Pest Control Sydney, we take pride in being more than just your average pest control experts. Our team holds official licenses for domestic pest treatments and adheres strictly to the Pest Management Australian Standards. We go the extra mile by ensuring that all our professionals have completed a comprehensive one-year pest control training program.
Our approach goes beyond merely controlling pests; we prioritize every aspect of the process, aiming to provide you with the best treatment while safeguarding the well-being of your home environment, children, and pets. When you call upon our pest control team in Sydney, you can trust that you will receive top-notch service, with safety as our utmost priority. Rest assured that your house, loved ones, and pets will remain secure in our capable hands.
Say Goodbye To Pests With Our Wide Rage Of Eco-Safe Pest Control Services!
If you're in need of top-notch, eco-safe pest control in Sydney, look no further than Mick's Pest Control. Our team of pest control experts is dedicated to tackling all your pest-related issues with efficiency and care. We specialize in inspecting, treating, controlling, and preventing a diverse range of Australian insects and pests using environmentally friendly practices.
Equipped with advanced tools and methods, we conduct thorough inspections to locate and control pests effectively, ensuring their removal from your property. With our eco-safe approach, you can enjoy a pest-free environment without compromising the well-being of your surroundings. Call us today, and let us put an end to your pest worries once and for all.
Cost-Effective Pest Management Solutions: A Pest-Free Haven for Your Home or Business
Mick's Pest Control takes pride in offering budget-friendly services for both residential and commercial properties throughout Sydney. If you've been searching for an affordable pest control service provider, your quest ends here. You can undoubtedly trust our reliable company to deliver exceptional results.
Our team employs Integrated Pest Management solutions tailored to suit your specific budget and pest control requirements. Whether you need termite pest control, spider pest control, or a comprehensive building pest inspection, we've got you covered with affordable options. Rest assured, our services are not only reasonably priced but also safe, certified, and highly effective.
To get a free service quote and embark on a pest-free journey, give us a call today. Discover the peace of mind that comes with affordable yet top-quality pest treatment services from Mick's Pest Control.
In Sydney, we take pride in offering professional and amiable pest control services to all residential areas. Our mission goes beyond merely providing the services you desire; we also offer complimentary advice and continuous consultation to ensure your home remains pest-free.
As our valued customer, you can trust our pest controllers to thoroughly assess your property and address any pest issues with utmost precision. We understand that hearing about the severity of pest problems can be unsettling, so we strive to keep you at ease throughout the process. Rest assured that we deliver pest treatments with effective solutions and the comfort you rightfully deserve.
Our residential pest control services cover various areas in your home, including the kitchen, living room, pantry, bedrooms, basement, bathrooms, hallways, closets, and attics. With our expert assistance, you can enjoy a pest-free and peaceful living environment. Contact us today to experience the difference our pest control solutions can make in your home.
With years of expertise under our belt, our dedicated pest control team is fully equipped to tackle any pest-related challenges in offices, buildings, warehouses, and other commercial properties. We understand that business owners often overlook the importance of pest treatment until damage becomes apparent.
Don't let pesky insects make your workplace their home. Instead, reach out to us for prompt assistance. Our same-day commercial pest control service in Sydney ensures that your commercial space remains pest-free, allowing you to focus on running your business smoothly.
We cater to a wide range of commercial establishments, including clubs, nursing homes, hospitals, hotels, cafes, restaurants, schools, childcares, and warehouses. Rest assured, our effective pest control solutions will safeguard your premises and maintain a hygienic environment for both employees and customers alike. Contact us now to experience the convenience and peace of mind that comes with our reliable commercial pest control services.


For prompt and effective termite control services, look no further than Mick's Pest Control Sydney. Termites are notorious for causing extensive damage in Australia, making their extermination a top priority. When you call upon us, we leave no stone unturned in eliminating these troublesome pests.
Our professional termite inspections and controls have earned us a solid reputation over the years. Additionally, we offer pre-purchase termite inspection services in Sydney, ensuring you avoid investing in or entering a termite-affected property. Don't hesitate any longer; schedule a termite inspection today to protect your property from these destructive invaders. Trust our experts to provide you with peace of mind and safeguard your property from the threat of termites.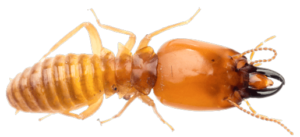 24/7 Emergency Pest Control Services in Sydney
Need swift and effective pest control? Facing sudden cockroach infestations? Moth nests in your attics causing concern? Or requiring immediate termite treatment for your office furniture? Look no further; appoint us for emergency pest treatments in Sydney. Our expert team utilizes pre-tested, human-friendly, and non-toxic sprays to address all urgent pest treatment needs.
At our company, we are committed to being available 24/7 in Sydney. This means you can book a service at any time that suits you. Our customer care staff are always prepared to handle your pest control service calls promptly. Experience fast and responsive service in Sydney with us. Furthermore, our charges for same-day and emergency pest treatments are low and affordable, ensuring you receive top-notch service without breaking the bank.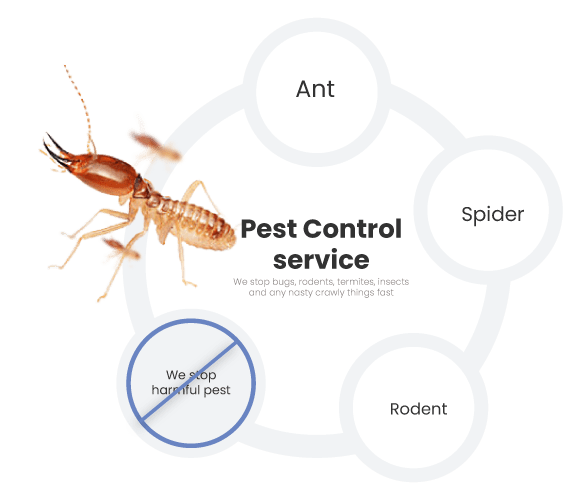 Why Choose Mick's Pest Control For All Your Pest Problems?

Detailed Inspection
We assess your pest problems before providing the best solution.

Effective Strategy
Customized pest treatment strategy tailored to your unique property.

Safe Service
Safe pest treatments for you, your premises, and your pets.

Fantastic Pricing
Transparent service quotes, no hidden charges.

Quick Pest Treatment Approach
Year-round pest control options for a pest-free environment.
Get In Touch With Mick's Pest Control
Location
75 Elizabeth Street, Sydney, NSW 2000, Australia
Hours of Operation: Mon-Sun 6:00 AM – 9:00 PM
4.7 out of 5 stars (based on 3 reviews)
Pest Control Services Near You In Sydney
With so many options to choose from, it is important for individuals and businesses to choose good pest control companies nearby you. We are a pest control company that is available for the entire Sydney. We are available with our high-quality pest management team to deal with all pests.
Reviews: Hear What Our Clients Are Saying About Us!
Prompt Services
Mick's Pest Control came to my rescue when I discovered a dangerous wasp nest in my garden. They arrived the same day and removed the nest securely. The technician was pleasant and trained, and he even sprayed the area to keep additional nests from forming. I strongly suggest them for any pest control requirements.
Friendly Services
I had a rodent infestation in my attic and contacted this pest control company. The guy arrived on time, was professional, and swiftly resolved the issue. He set traps and secured access sites, and the rodents vanished in a matter of days. I would definitely use their services again!
Great job
The company did a great job. The technicians located the pests in the house. They were quick and professional at removing the pest from the house. They also provide all the needed resources to control pests.
Connect With Our Expert Team Anytime, Anywhere: Experience Seamless Solutions!
Frequently Asked Questions
[trustindex no-registration=google]